It is simple. We are a Durban based website design company that specialises in CMS platform development. That is a fancy way of saying we build WordPress based websites. Your digital storefront is one of the most important aspects of your marketing strategy, and we at The Brain Lab want to put the power back in your hands, providing you with the tools and the skill to take control of your website. You will no longer need to pay a developer to make a small change to your site, you will have everything you need to manage your site.
Our mission is to create affordable and professional websites. We believe small businesses should not be forced to pay exorbitant agency fees to not only design their site but to maintain it as well. We want to give power back to the client by building on a CMS based platform and giving them the tools and the skills to take control of their digital storefront.
The Brain Lab was started with the purpose of assisting small businesses and start up's with quality web design services. We believe that in today's market, your digital storefront is just as important, if not more, than the traditional brick and mortar setup. More and more potential customers are taking to the internet and researching what they are interested in. Now, if you have on online footprint the likelihood of losing a slice of the pie is a serious threat to your businesses growth strategy. We utilize the power of WordPress to not only design great websites, but also give you, the site owner, the tools to make minor changes on your own with out the need of hiring a developer to make changes. Saving you quite a few bucks. We focus only on website development in order to be the best at what we do, Create beautiful and efficient websites at affordable prices. We work closely with you to conceptualize your ideas and design a site that not only fits your brand, but your pocket too. We are able to provide any service related to the creation of your site including the following: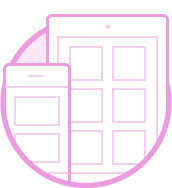 Dream
It all starts with a concept, an idea or a dream. You tell us what it is that you want and we take your idea's and conceptualize it.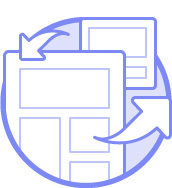 Design
Once we have met and pieced together your requirements, we will get to work and put together a design that we believe fits the job profile.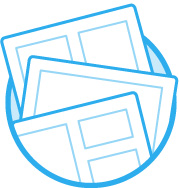 Develop
We then get to work with developing the site. Depending on how complex your requirements are will determine the length of the project.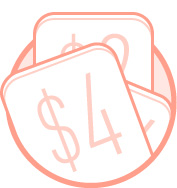 Deploy
Your new website is now ready to be launched. Any final adjustments or changes that are required will be made prior to your website going live.
Shaun Thorndike Photography
Photography
Rae Designs
Interior Design and Decorating
Built-in Concepts
D.I.Y Cupboard Specialist
Bayside Finance Solutions
Short Term Finance Provider
Kip McGrath Pietermaritzburg North
Tutoring Provider
WE WOULD LOVE TO HEAR FROM YOU
Whether you need a website build from scratch or assistance in correcting errors in your CMS developed site, we can help.
We would love to here from you.
Address: 77 Samantha Jo Lane
Caledon Estate, Ballito, 4420
Email: hello@thebrainlab.co.za
Phone: 082 442 5572